A Summer Digest from The Post Oak School | July 2021

Dear Post Oak Friends,
We're excited to bring you our annual summer email featuring Post Oak alumni through the Class of 2021. Catch up with our alums via the updates gathered by our super Development intern, Willow Carter '21, who connected with former Post Oakers throughout the summer. We're also including this year's alumni spotlights and recent news.
We hope you are all safe and well, and we look forward to returning to some carefully planned in-person events this year. We hope to welcome you on campus again soon!
Warmly,
The Development Team
development@postoakschool.org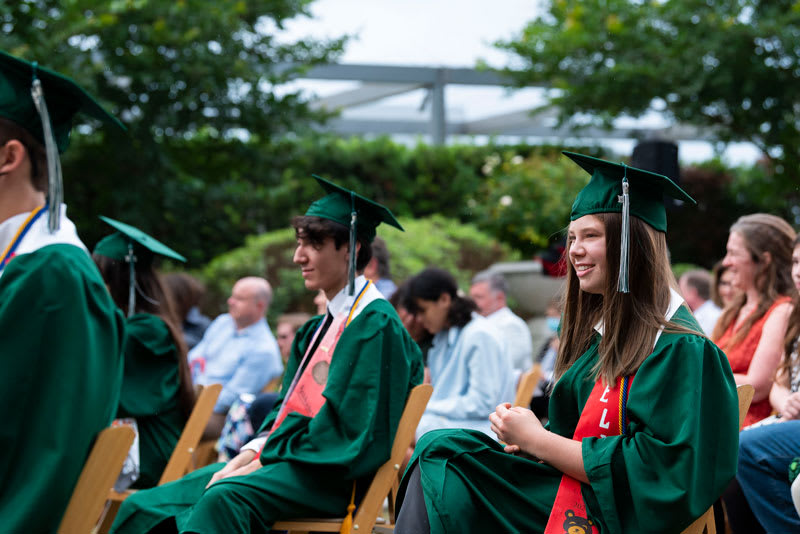 Where are they now? What are they studying? Catch up with Post Oakers as they take on the world!
ALUMNI SPOTLIGHTS FROM EARLIER THIS YEAR
Maria is currently attending NYU Gallatin, studying art history, visual arts, and business. She admits to feeling that her senior year at Post Oak was more challenging than her first year at NYU. Read Maria's Spotlight >
A recent graduate of Carlton College, Matthew's plans include working under the director of neuro-oncology at the NIH in Washington, DC. He also continued to pursue his passion for art throughout his time in college. Read Matthew's Spotlight >
Did you miss the event in January? Watch highlights and hear about how their experiences at Post Oak shaped the people they have become!
Upcoming Community Events & Celebrations
Family Fun Day: Sat., Nov. 6, 2021
This annual event is a long-standing Post Oak tradition that's fun for the whole family. Enjoy the company of your fellow Bearkats with an afternoon of great music, a variety of activities, food trucks, and more! Family Fun Day is a FREE event held on the Bissonnet Campus. Costs are covered through the sale of mystery box raffle tickets.
Big Book Bash: Sat., April 9, 2022
This literary arts celebration promotes reading, encourages writing, and heightens an awareness of literacy. Help build your at-home libraries through recommended book lists created by our teachers and librarian. This year's event will have crafts, booths, and more, and will be held in the Bissonnet Campus gym.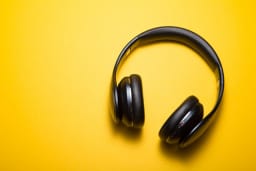 The final POPCast of the 20–21 school year is published! Take a listen.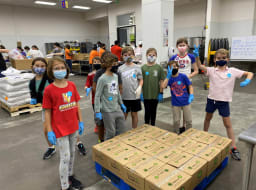 Have you ever dreamed of running away and joining the circus but need the skills to juggle, spin plates, walk on stilts, and toss a hoop over your head and catch it? Have you ever wanted to use a trowel and pickaxe to dig up treasures that have long been hidden underground and keep an excavation journal of your discoveries?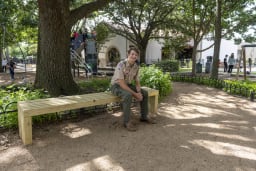 The rank of Eagle Scout is the highest award in all of scouting; only 8% of scouts will achieve this rank. Being Eagle Scout represents long-term commitment and dedication to the scouting program, as well as the ability to lead others and master skills.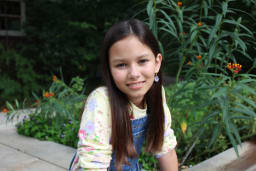 Bearkat Maria S., Class of '26, shares her reflections along with fifteen other students from around the country in this Time Magazine article.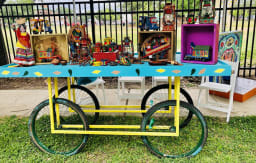 Muslims of Bellaire and Nearby Neighborhoods (MBN) organized an event that occurred on Saturday, May 15, 2021, for Eid al Fitr. This event was primarily for interfaith friends and neighbors to learn how Muslims celebrate Eid.
The Post Oak School is a premier Montessori school with campuses in Bellaire, Texas, and Houston's Museum District serving students 14 months old through 12th grade.
© 2021 The Post Oak School | www.postoakschool.org | Unsubscribe
Bissonnet Campus: 4600 Bissonnet St., Bellaire, TX 77401 | 713.661.6688
Museum District Campus: 1010 Autrey St., Houston, TX 77006 | 832.538.1988