A Winter Digest from The Post Oak School | December 2020

It goes without saying that 2020 has been an indelible year.
Yesterday, as our students zipped up their packs and the faculty and staff collected their things, all headed home for winter break, you could almost hear the collective sigh of relief: a new year is ahead. And one full of hope! There are many signs that 2021 will provide more opportunities for togetherness and joy.
We may all be ready to say goodbye to 2020, but we should take just a minute to reflect that there has also been a tremendous amount of good. In fact, we have done great work here at Post Oak.
Our students have adapted and carried on—pushing themselves to reimagine and reinvent. They have learned in new spaces and found ways to connect and collaborate, and help each other despite masks or distance or being on a Zoom call. They are creative, resilient, generous, and kind.
Our parent community has stepped up to support the school in a myriad of ways—organizing garage sales, sorting distance learning kits, stamping postcards, and delivering upcoming surprises for our soon-to-be graduates.
Our teachers have embraced their own learning of new tools and adapted the hands-on, tangible world of Montessori to digital platforms and spaces (no easy feat!). Our staff have cleaned classrooms, hosted virtual events, and adapted our operations to diligently follow best health and safety practices.
Through it all our commitment to the children and to this work has never wavered. We find our greatest purpose and greatest hope in the children and young adults who come through our doors. It's because of them that we have done amazing things.
As you begin your own winter break and celebrate the holidays, one we hope it is restful, safe, and full of the warmth of family, we offer you a look at all that we've been up to. We are reminded of all that can be achieved no matter the circumstances.
Happy New Year!
Maura Joyce, Head of School
HIGH SCHOOL STUDENTS IN ACTION
Student intern and POPcasts producer, Sutton, launched Post Oak's first podcast, a storytelling series about the experiences, stories, and interests of high schoolers in their natural habitat. Listen now >
'Bearkat Student Scoop' writer and communications intern, Josey, brings us the latest news about happenings across the Post Oak community, including celebrations like Dia de los Muertos and Bearkats volleyball. Read More >
For her National Honor Society project, Eleanor rallied volunteers to upcycle donated goods and raise money that will go towards financial aid, campus renovations and expansion, and distance learning equipment. Read More >
As a high school student at Post Oak, Destiny Jones '19 discovered her passion for social justice and combating discriminatory practices prevalent within society. Now a sophomore at Brown University, she continues to pursue her passions while exploring concentrations in sociology and political science. Read Destiny's Spotlight >
A recent graduate of Barnard College at Columbia University, Grace is furthering her studies with a Masters in counseling psychology at Northwestern University. She takes a break from training her golden retriever, Momo, to share her most vivid memories of Post Oak with us. Read Grace's Spotlight >
Alumni Voices Is January 7, 2021
Join us to hear from alumni as they talk about how their experiences at Post Oak shaped the people they have become!
Community Events & Celebrations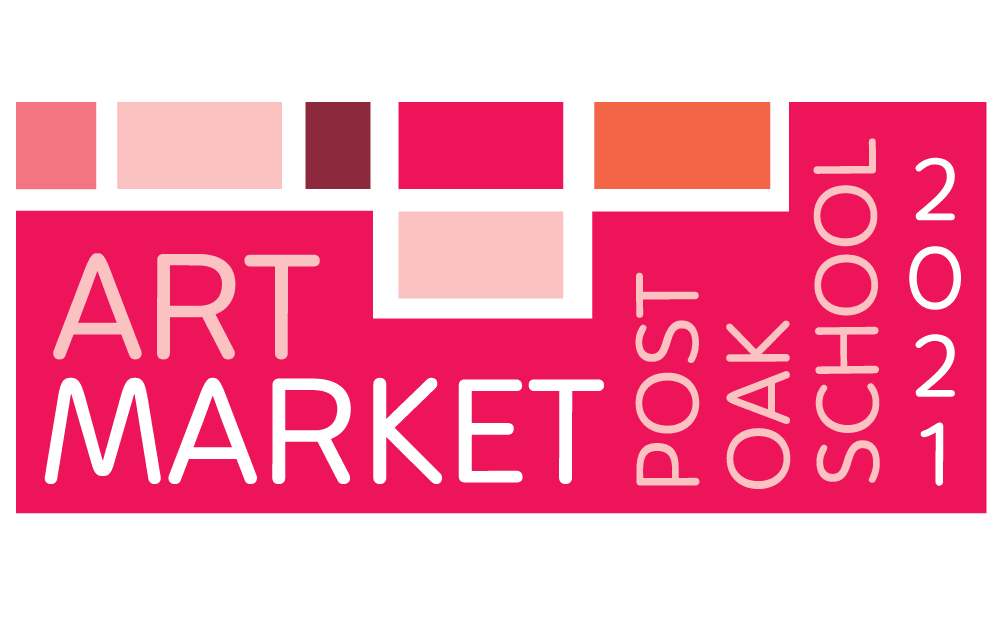 Art Market: March 6, 2021
Art has always been an important part of Post Oak. It is present in the daily work of younger students and in the routinely assigned creative responses at the older levels. It also takes center stage in the much anticipated biennial Gala, but COVID-19 has postponed that major fundraiser to the spring of 2022.

In its place, this school year, we will again work with students in all classes to create diminutive masterpieces (even if in distance learning) and hold a lively online raffle event accessible to all. Committee members are needed! If you have an interest in art, please sign up to volunteer for the new Post Oak Art Market! Read More >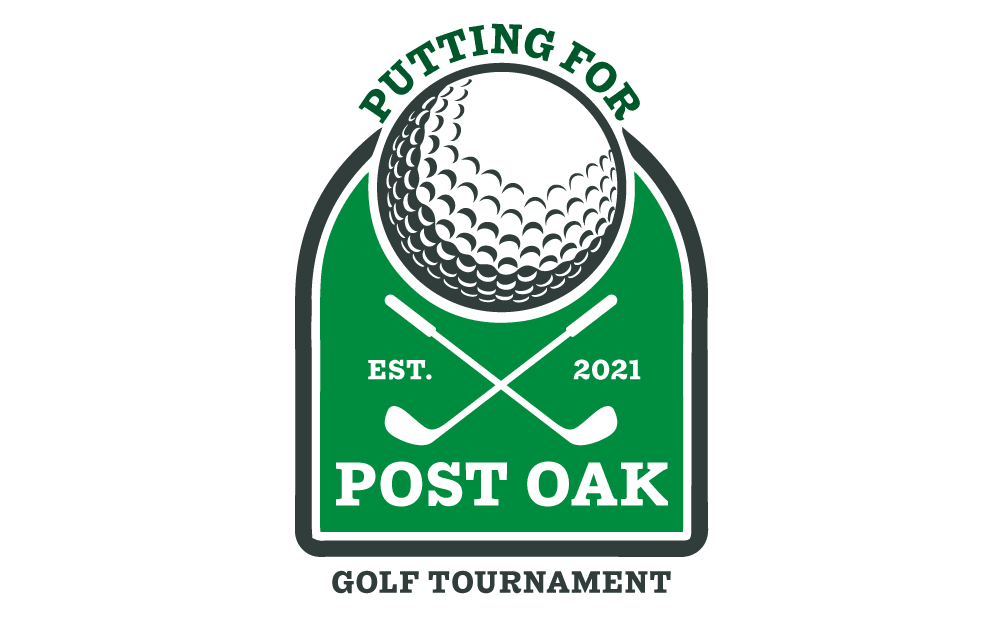 Putting for Post Oak: April 27, 2021
Green grass below and bright blue skies above set the stage for our new socially-distanced community fundraiser at Houston Oaks Golf Course. It's been anticipated for years, and it took a pandemic to bring it to life. This spring, Post Oak golfing foursomes and friends, experienced or not, will all have a chance to participate in 18 holes of golf, and a variety of games that are sure to get everyone swinging into a good time while also raising funds to support The Post Oak School.

Our golf coach, David Roddy, and the Post Oak golf team are ready to help with the day-of activities. Opportunities for sponsorship or individual play will be available. Golf lovers or not, we hope you will volunteer to help bring this new Post Oak event onto the greens. Sign Up Today >
Two weeks of books! Our second fair of the year featured virtual storytimes and recommended reading lists curated just for Post Oak by our librarian, Cory Eckert. Proceeds of sales benefited the school while also supporting our partner and local business, Brazos Bookstore. Read More >
A new Post Oak tradition! This year we said thanks to all who have given volunteer hours, helping hands, or a gift to the Post Oak Fund by inaugurating Gratitude Day on Friday, November 20, 2020. With postcards dropped in the mail and special events celebrated within classrooms, Gratitude Day was an opportunity to acknowledge the important role our loved ones play in our lives. Read More >
Parent Workshops & Support
At Post Oak, the Montessori journey is not just for students. Our parents are an integral part of our community and we offer opportunities to learn about Montessori, meet our faculty and staff, and engage with us to better understand child development. Many of our families are second-generation Post Oakers, already familiar with our method and what sets us apart from conventional education. Others are just joining us and ready to explore what our Montessori education has to offer. Our parent programming is designed to meet every parent wherever they are.
Montessori Talks: A Closer Look at Montessori
Our faculty and staff bring their expertise to these virtual, small group sessions, sharing their knowledge on specific topics and engaging in open discussion about how to best support families.

Last Year's (2019-2020) Annual Report Is Here
Our annual report is a tribute to all we accomplished together this past year, as well an expression of our deepest gratitude to every donor, volunteer, and individual who journeyed with us.
High School Students Engage Community, Challenge Themselves to Make a Difference
During their two years in Post Oak's Integrated History and Social Sciences (IHSS) program, our High School students immerse themselves in an investigation of the self. Students come to understand themselves as adolescent individuals of the genus and species known as Homo sapiens. Read More >
Follow the Child on the Journey to Mastery
Do you remember the first time you saw a Montessori classroom? Was it familiar, similar to what you experienced as a child? For some of you, it must have been, because you attended Post Oak or another Montessori school. But for many of us, we didn't understand what we were seeing and why it was designed so differently. Read More >
WARMEST THANKS FROM POST OAK!
Our community is truly unique and as we close out the year and begin anew, we are reminded of all that can be achieved no matter the circumstances.

We thank everyone for their trust and partnership, and for sharing this journey with us.
The Post Oak School is a premier Montessori school with campuses in Bellaire, Texas, and Houston's Museum District serving students 14 months old through 12th grade.
© 2020 The Post Oak School | www.postoakschool.org | Unsubscribe
Bissonnet Campus: 4600 Bissonnet St., Bellaire, TX 77401 | 713.661.6688
Museum District Campus: 1010 Autrey St., Houston, TX 77006 | 832.538.1988